Description
High Config CPU and Graphics Card Intel atom G1610 Industrial Motherboard XCY X-25X SY-I6H-L Motherboard hot on sale
Intel atom G1610 Industrial Motherboard XCY X-25x specification:
CPU

INTEl G1610 Celeron Dual core (2.6GHZ Frequency)

Main Chipset

INTEL core hd graphics card

Graphics Card Type

INTEL HD Graphic Family

Video

HDMI+VGA

RAM

DDR3 So-DIMM 2GB(Standard ) or 4G,8G optional

Resolution

1024*600,1366*768,1920*1080,,800×600,640×480

Color Depth

32bit

Dimension

20*20*5cm

Hard Drive Capacity

SSD 8GB (standard) 160GB,320GB, 500GB,1TB or 16GB,32GB,64G 128GB Optional

Weight

3.0KG

audio

Realtek ALC662 6

OS Supported

WIN7, Linux, Windows 95, Windows 98, Windows 2000, Windows XP, Windows 2003 etc.

Network

1*RTL8111DL,support Wake on LAN

Power Adapter

input 110-220V(AC),output:12V(DC)/5A

I/O Port

4*USB2.0,

1*HDMI,

1*VAG,

1*MIC,

1*SPK,

1*DC_jack,

1*RJ 45Lan port

1*On/Off Power Switch

Product picture
Small body big wisdom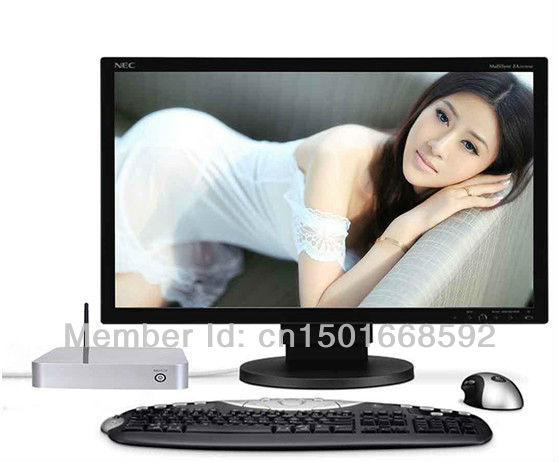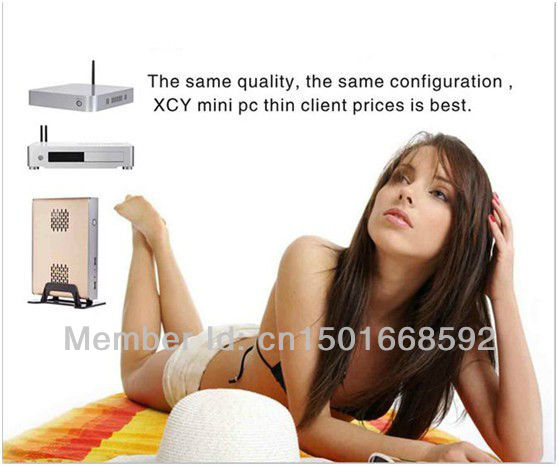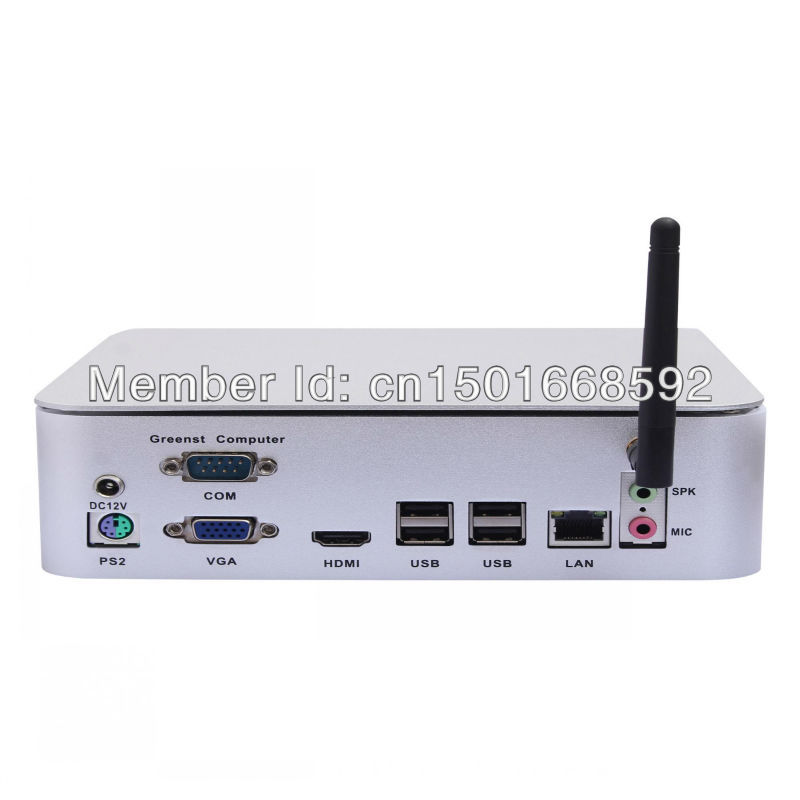 Features & Benefits:
1. Tiny and Delicate Design:
With small and exquisite design, easy to put and remove, save space; integrated design, with fans, without noise; you can also hang it on the back of the displayer, saving the desktop space maximally.
2. Cost-effective:
Save up to 70% on the total cost of ownership versus buying a traditional desktop PC, embedded low power consumption CPU can cut down the electricity costs.
3. Dual Application:
Can be used as an independent computer, also can be used as a thin client with RDP sharing another host PC
4. Minimal maintenance
You only have to maintain and upgrade the host PC since each XCY X-25xhas no major hardware components, such as a CPU or hard-drive, zero-maintenance decreased the amount of administrators? work substantially.
5. Energy Conservation:
Since the product has no moving parts, it runs completely silently and saves energy by drawing only 5 watts.
6. Centralized data:
Through the server management, the operating permission and free disk space of the XCY cloud terminal users can be set. X-25xhas the function of storing data in server, which makes it more convenient for operators to centralize data management, such as: backups and restore.
7. Stable and durable:
XCY uses highly centralized technology design, hard to move or damage parts, low power consumption and heat dissipation long service life.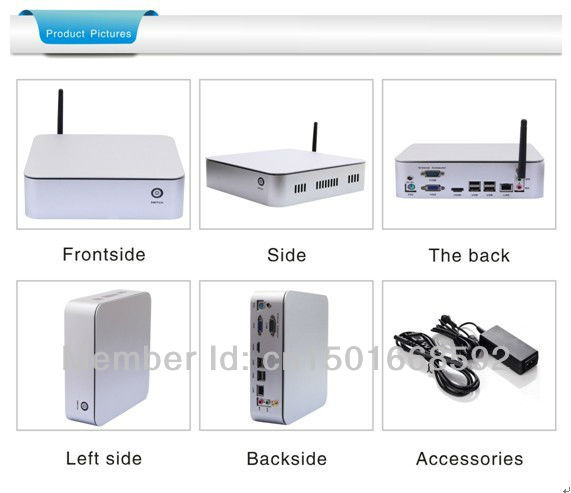 Application:
1. Independent Personal Computer:
With high-end hardware, can be used as an independent computer; also can be used as a parlour computer connecting the TV Set to watch video, surf the internet
2. Business office Computer:
Cloud terminal used in business is extremely different from pc in surfing the net or display. Such as: chatting online. X-25x is tiny and portable, power saving, highly block atmosphere, overall functions and high speed.
3. Education Computer:
Used in Multimedia Teaching system, can install teaching ware for students and teachers, with convenient software compatibility, charming color, and high speed. X-25x is the most suitable one for education.
4. Industrial Computer:
Industrial standard design, High stability and reliability; with Rs232 serial port for more industrial needs; the design of this machine is completely qualified for the application in industry. All-solid-state, low noise and plate design are all matched with the customers? taste.
5. Other Application:
Used as in Remote media player, advertising Player, POS system; also can be developed as other products
6. Customize:
Brand, appearance, function, ware and others, can meet special design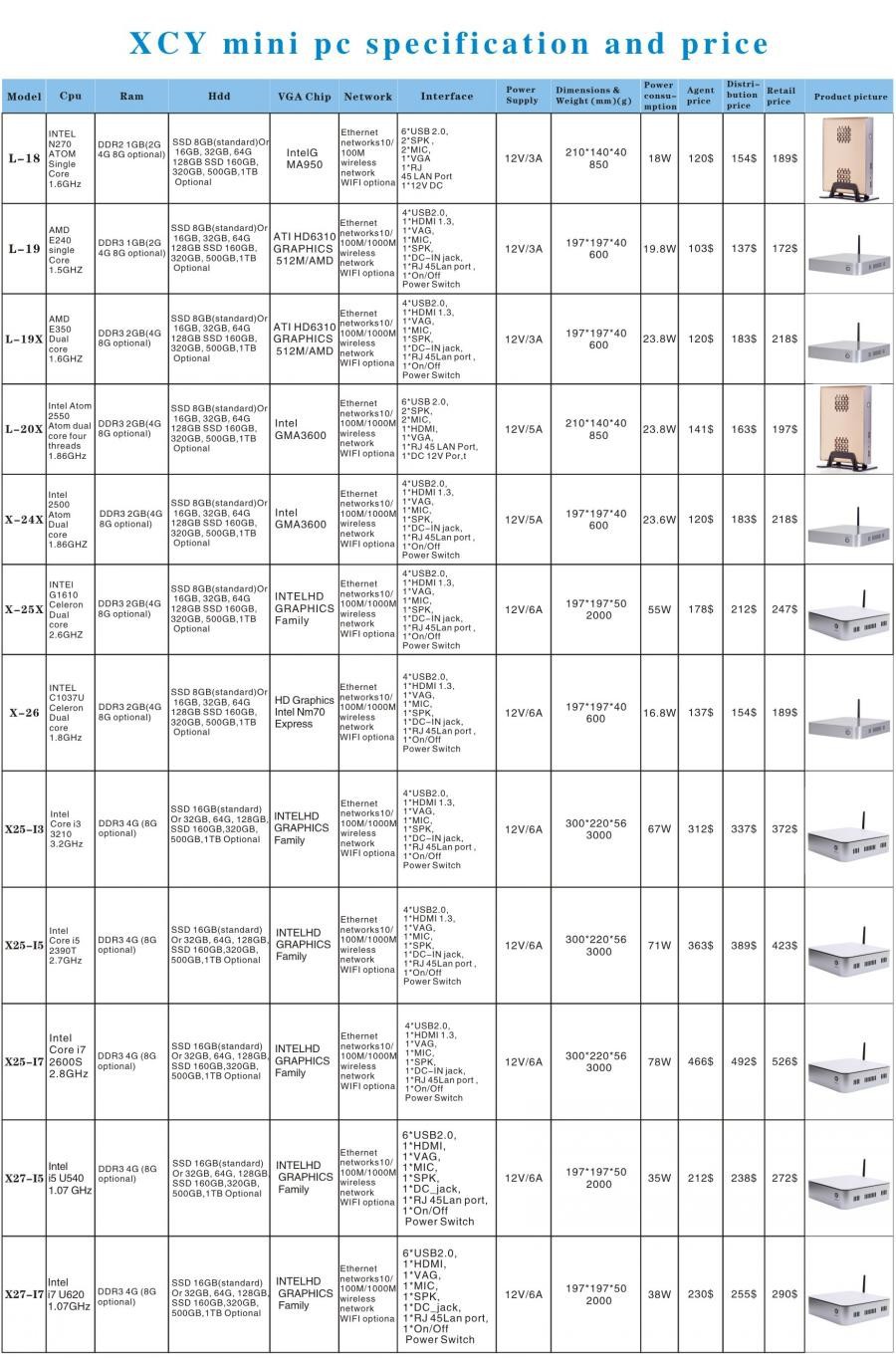 Warm Tips:
China Post usually needs 20-40 days delivery time,and sometimes over 2 month,if you want to get the goods in short time,please don't use China Post. If you still not get the goods when the time run out for your order, please contact with us to extend the time, but not open a dispute ! Thanks